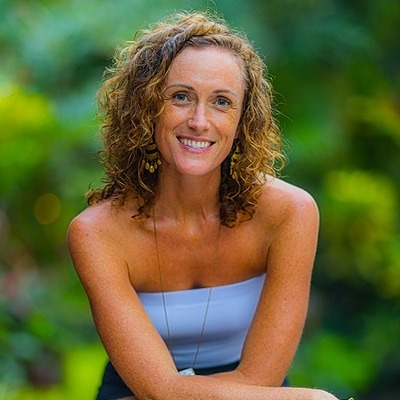 Nicola Jean Smith, Holistic Therapist
I align my passion for Traditional Chinese Medicine, self-healing, women's empowerment, spirituality and living with vitality across all facets of my life and I can't wait to practice yoga, meet, and treat you.
More about Nicola
"This trip has brought me back in tune with myself, given me time to unwind and do some introspection. You must only come to Bali with Sharni, who knows everyone and everything. On Sharni's trips I always go home looking 10 years younger, and feeling fantastic! Long may that last."
"Wonderful! Life changing! I love how this trip has been really flexible according to our wants, desires & pace. We have been able to pack a lot in, but there has also been a lot of time to chill and relax. My highlights have been meeting new people, connecting with old friends, exploring new places and moving along more in my spiritual journey."
"I think these trips are really important for anyone needing to reflect & 'me' time. It's vital to come away to step out of the craziness of the real world. The biggest value for me was giving myself that time to be here with incredible girlfriends and sharing so much laughter."
Have a question? Ready to start your healing?
Contact me for further information or to book an appointment
Contact
Book a Session